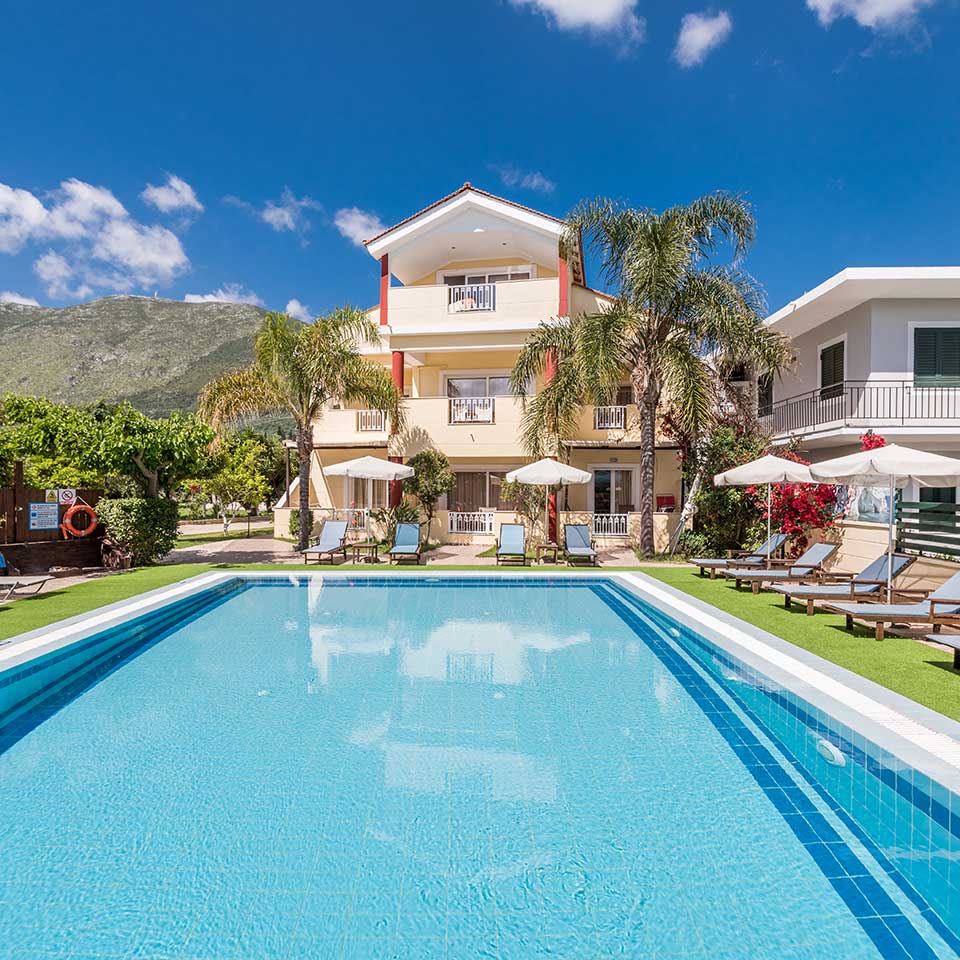 Welcome to Oscar Villa & Studios
"The complex Oscar Villa & Studios located in Alykes (in the north east part of Zakynthos). It's very close to Alykes bay and a golden, sun-drenched beach is 10 minutes walk from the complex."
---
Location
The area is generally characterized by green, olive groves and vast natural beauty. The centre of Alykes is within 850m from the complex, where you can find restaurants, taverns, shops, cash dispensers, etc.
Read more about our location
Services
We can arrange for you a car, motorcycle, quad bike or bicycle hire to explore Zakynthos island! Also, we can arrange a boat cruise to Shipwreck and Blue Caves with transportation from the complex to the port!
Read more about our services & facilities
Our Rooms
"The Oscar Villa & Studios is a luxurious complex consisting of a suite, a junior suite, 3 apartments and 6 studios."
What our customers say about us
"Excellent holiday as usual. This is a family owned business and I'm always made to feel welcome and part of the family. Apartments are really clean and everyone is always happy to help if you need anything."

"Ideal holiday quiet retreat 10 to 15 minutes walk to the beach. This is a family run business who couldn't do enough to make you welcome. The location is in the middle of either the beach to the right or the village to the left. Will be returning next year in one of their apartments."

Isabella

"Loved this little peaceful place! Spotlessly clean and rooms are a great size. Good balcony for chilling. Pool area was great. Nice little pool bar serving drinks and snacks. Plenty of sun loungers and the pool gets the sun until it dips behind the mountain."

Kylrod